How to improve the productivity of sanitary napkin manufacturers and reduce costs and increase efficiency
17-11-2022
An action called "Sanitary Napkin Mutual Aid Box" is making waves in colleges and universities across the country, attracting widespread attention and imitation. However, this action and its original intention are really simple and heart-warming: set up a "sanitary napkin mutual aid box" in the women's bathroom, which can be picked up and put away, and emergency facilities are provided to girls who do not have sanitary products with them.
In addition to being moved, it is not difficult to find that single, large-package sanitary care products are being abandoned by more and more consumers because they are not easy to carry, while diversified and small-package products are becoming more and more popular. The entire global market is moving towards this trend.
At the same time, the market's high demand for small-package feminine care products has also driven sanitary napkin manufacturers to urgently transform and invest in feminine care product packaging equipment. Faced with the current situation of rising labor costs, looking for packaging equipment with a higher level of automation has become the best choice for enterprises to improve productivity and reduce costs and increase efficiency.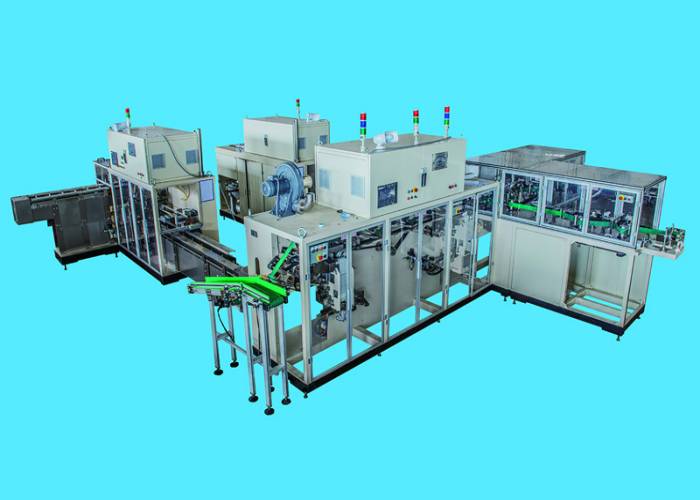 As one of the leading disposable hygienic products,tissue paper packaging machine and trusted OEM/ODM machine service suppliers, Gachn utilizes a large-scale production facility spanning an area of 25,000 square meters. Our manufacturing complex is professionally staffed with more than 120 dedicated, hard-working personnel. The facility features a large production capacity, supporting an annual output of 400 sets of machinery. Since our inception, Gachn has been focused on providing counting, stacking, packaging, as well as encasing services for a diverse array of disposable hygienic products.