GACHN works with Foshan Kayson Hygiene Products Co., Ltd
13-10-2021
Foshan Kayson Hygiene Products Co., Ltd. is an enter-prise that focuses on the research and development, production and sales of female sanitary napkins, panty liners, and baby diapers. Covering an area of 100 acres, with a construction area of 126,000 square meters,

In order to stay competitive, this needed to be done primarily by increasing capacity without significantly increasing staff costs. Under no circumstances should the packaging quality be affected.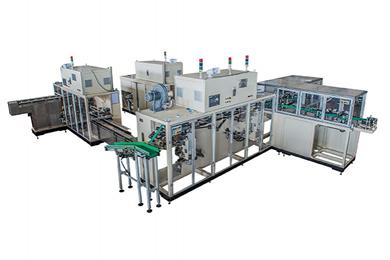 GACHN is an established manufacturer in the world of packaging machines and has a very good reputation both in domestic Chinese market and abroad. With its focus on sanitary napkin packaging, GACHN meets requirements. In addition, GACHN is known for its ultramodern technology and excellent service.