China-Europe Railway Express (Quanzhou-Moscow) successful launch
19-01-2022
China-Europe Railway Express (Quanzhou-Moscow) is leaving quanzhou East Railway Station this morning with the sound of train horns, marking a new breakthrough between China-Europe business.
The train is going to travel a distance of 10,960 kilometers from Manzhouli port to Moscow, Russia. It is expected to take 20 days, saving 25 days in comparision with the original way of sea transportation.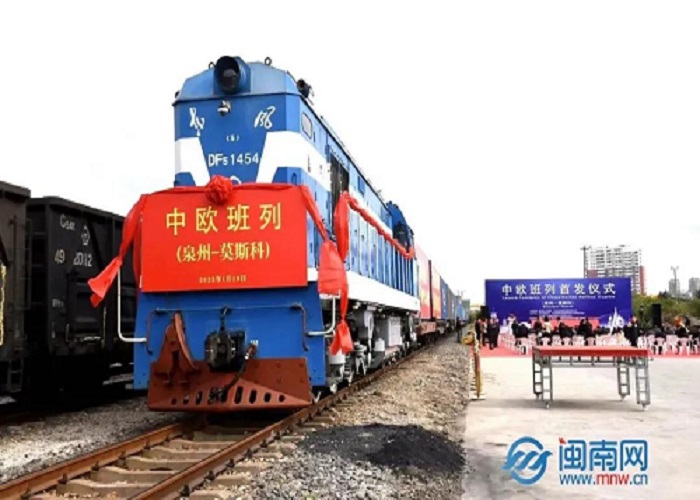 In recent years, with the rapid development of xiamen's foreign trade,Xiamen has become an international economic and trade cooperation model in Fujian province. Xiamen now is an important gateway of the Maritime Silk Road. Xiamen Gachn Technology Co., Ltd. is located in Xiamen city, which is only one hour drive to Quanzhou city, began in business in 2011 by a group of one-time college classmates who have more than 20 years of experience in research and development in the disposable hygienic products machinery market. we have client in Moscow like ООО «ЗетТек», a leading wet wipe producer in Russina. For more than 20 years, ZETTEK has been providing the Russian market with high-quality hygiene products. Since 2003, ZETTEK has been manufacturing multi-purpose wet wipes of all formats and packages. We provide Russian consumers with quality products and values that make their life healthier, cleaner, safer and more comfortable!
The smooth debut of the freight train and the seamless docking of "Sea silk" and "land silk" will help us strengthen economic and trade exchanges with countries along the "Belt and Road" and provide more convenient services to our customers.